Realtor of Choice for Thousands in Northern VA Over 34 Years!
Serving Home Buyers and Sellers in Fairfax, Arlington, Loudoun Counties & Surrounding Areas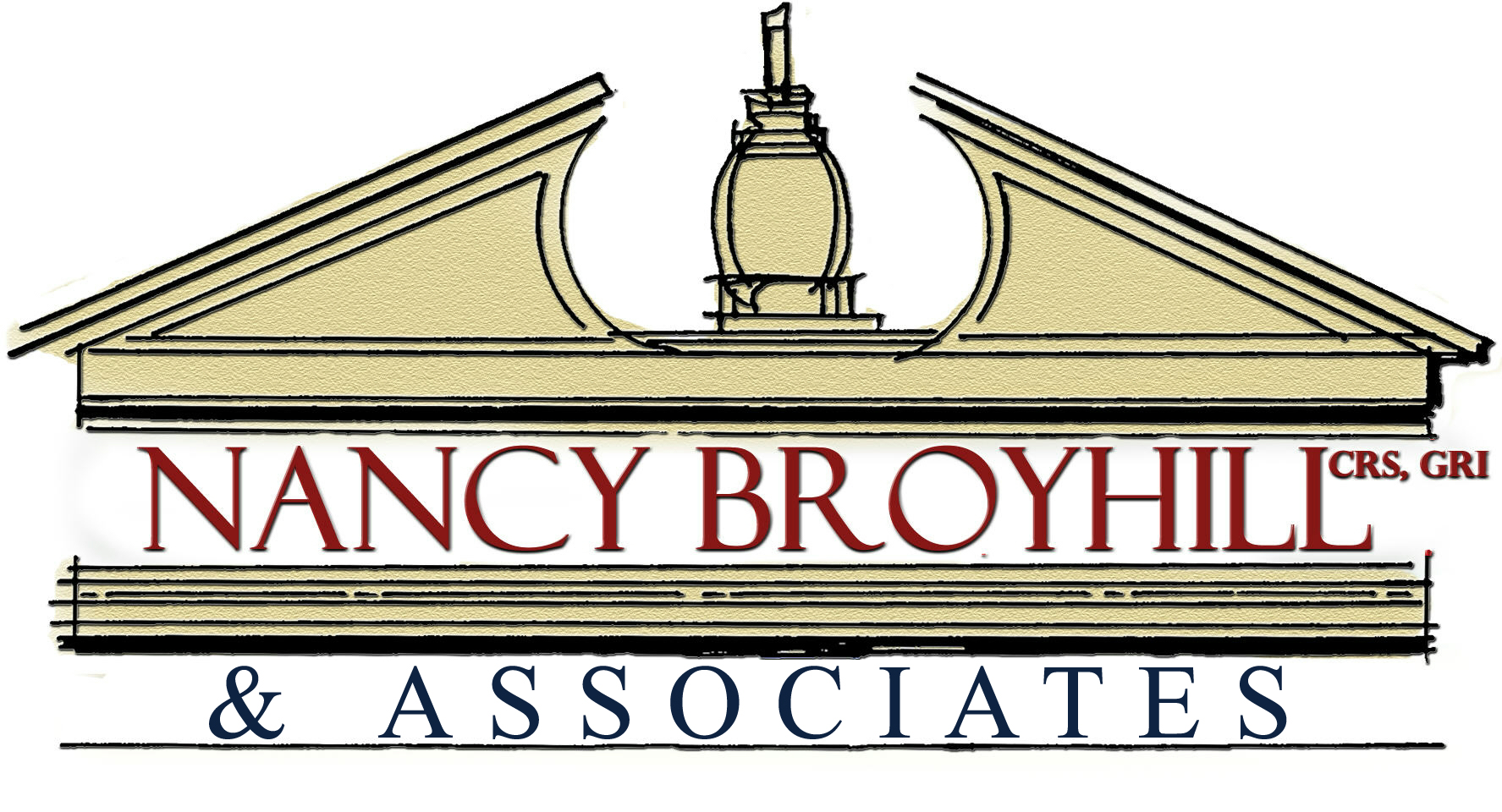 Nancy's Client Comments
…We are very appreciative of all your efforts this past year to sell our town home in Reston. You helped us sort through a difficult market that was adjusting constantly, all the while offering painstakingly prepared evidence of new and representative market analyses. We were impressed with your patience, your professionalism, your pleasant demeanor and most of all your efficiency. We were always confident in your thorough understanding of the market, your abilities and a successful outcome. L. & A. Avramidis, M.D.
Nancy, we love our new house, and will never forget the woman who put us there! Thanks for your help. You are amazing!!! E. & J Christie, Technology
I couldn't believe we purchased a house and rented it out. We're so proud we found a great agent. You're making our dreams come true. G. Yuh & P. Tang, US Gov.
You were great to work with and made it all quite painless…We will recommend your services to our friends! K. Lorden, Homemaker.
How grateful we are for all the help you provided to us as we moved into NoVa and what a pleasant experience it was for us to buy our home with you. Having been through the process many times, this was by far and away the best experience we've had in the real estate market.
J.Friedman and T. Shelburne, Technology & U.S.Gov.
Thank you both for the extraordinary efforts you took to sell our home. We were so glad that Pat recommended you. H.& V. Sheffield, Consultants
It is a pleasure to express out gratitude for the comprehensive assistance you have provided us in selling our old home and buying the present one. Your competence, forbearance and ready availability were as impressive as the no-nonsense can-do pace with which you whisked us throughout the whole process. Never tiring, you provided us with a wealth of background material and helpful specific information, thereby facilitating the agonizing decisions we had to make. And all that with humor and an ever friendly mien. H & S Weiss, Consultant & Education
It was a pleasure working with you, and we always "Highly" recommend you!
D. & S. Young, Retired
Suzan and Nancy were the best! We love our new house and they sold our old house in two days for a wonderful price. R. & A Vroom, Attorney
Our closing went so smoothly in Virginia that I do not feel like Kevin and I had sufficient time to thank you properly for all your sound advice and above-and-beyond-the-call- of-duty help with both of our moves to and from the Washington D.C. area….We appreciated your candor and the exemplary professional manner in which both the buying and selling of our McLean home was accomplished.
. K & M. O'Keefe, Attorney
Nancy is one of the finest professionals I have ever dealt with. She is a credit to your firm.
B. & D. Whitehead, Defense/ Edu.Technologies

We recommend Nancy Broyhill to everyone! R. & C. Morrison, Technology
Nancy is a highly motivated, conscientious and energetic advocate for sellers, and showed excellent judgment, patience and professionalism in helping with our home purchase. It was a pleasure working with her and I would certainly recommend her enthusiastically as both a sales and purchase agent.
K.Ryding, Higher Education
Had it not been for your tireless efforts, your suggestions for making the Arlington house more attractive to buyers, and all your marketing expertise, I believe the house might still be unsold.
J. & M. Hohman Retired
You and Suzan took such great care of me during my real estate search, the referral was the least I could do. You both took extra time and effort explaining everything to me and making sure I was comfortable.
A. Capossela, Technology Marketing
You have been great through this entire "ordeal." …Naturally we will highly recommend you to all we know who are in the market… E .Meyers & K.Burke, Consultant & Higher Edu.
Debbie and I want to thank you so much for the professionalism and support which you provided us in what we regard as the successful sale of our McLean home. I particularly value the market knowledge and tactical guidance which you provided to us. Your willingness to carefully listen and sincerely consider our concerns was also most appreciated. Further, your accessibility on a seemingly around- the-clock basis and your sale contract negotiation skills proved to be invaluable during the critical phases of this process, T & D. O'Brien, Communications
Now that the sale of our home is complete, we wanted to send this note to express our appreciation for all your work on our behalf Your professional handling of the sale, and, most importantly, your never failing optimism kept our spirits up. Thanks for doing a great job.
i
C Sharp Attorney, Automotive Consultant
We want to take this opportunity to tell you how pleased we were to have Nancy Broyhill as our realtor during the recent sale of our home…We are both convinced the sale was a direct result of Nancy's hard work and preparation. The brochures and virtual tour that she prepared for our home were outstanding.
…We were very impressed with her work ethic and the professionalism she displayed during the entire time she handled this transaction. G. & P. Boxeth, USPS, Ret.
Of the many professionals whom we dealt with in the several phases of accomplishing these difficult transactions, you stand above the rest for your professionalism, your attentiveness to detail, your skillful understanding of the marketplace, and, miraculously, your good cheer throughout what can often be a trying process for seller and buyer alike. J. Bayless, Attorney
We are writing this to thank you for an excellent service you rendered for the sale of our house at 9420 Vernon Drive, Great Falls, Virginia last year and let the other prospective home owners for sale of their houses know that what excellence they can expect from you.
….We are grateful for her sincere efforts and would give her an unconditional recommendation and can assure those who are looking for the best broker they will find one in Ms. Broyhill.
Aizad & Nasreen Khan, Consultants
Nancy Broyhill was excellent! Patient, knowledgeable, helpful and really went to bat for us! We would recommend Long & Foster, especially Nancy, to anyone. Thank you for all your help!
M. & S. Bathon, Telecommunications
Nancy Broyhill is an outstanding sales person ... so very professional, but friendly and accessible as well. I had every confidence in her service. Sold my house within 6 days.
J. Skole Retired
I will definitely refer you to any of my friends that are going to be buying or selling a home. You have been wonderful with us and I highly recommend you to all of our friends.
T. Hobbs, Computer Networking
Alison was so happy after the closing; because of your tireless efforts, Suzan's, and Brian's…..Thanks so much to all of you on a job well done.
R. and B. Capossela
The highlight of our move was your real estate advice and execution. You are a credit to your firm and to your profession. Be assured that any time we have a purchaser or seller in your market we will highly recommend you. T. Ryan, Securities
We selected you as our Realtor based on the fact that you continually followed up with information regarding new listings or sales within our immediate housing area during that time. We felt you cared about us not just the listing. We appreciated your attention to details and your willing- ness to search out the answers to our many questions. Thanks for contributing to our quick home sale which made our move to Boston less stressful.
B. Schroeder Interior Designer
My wife and I highly recommend Ms. Broyhill and her team to anyone seeking professional real estate assistance in the Northern Virginia market. R. Norman, Foreign Service Officer
As a result of your hard work and professionalism, the sale of our house was probably the smoothest part of our move. We are also delighted in the fact that our house sold in far less time than we thought possible. J. Johnston, Telecommunications
Excellent Sales person- -Professional -- Caring--Involved. A.Ostrovsky Corporate Director
It was great working with you -- you made it easy! G. & J. Klug, Federal Govt.
It is refreshing to see such professionalism. Both Millie and Sue are pleased and impressed with your representation. I don't have to guess that you are a very successful Realtor.
M. Losch, Referring Realtor
Thank you again for the great job selling our house in Great Falls. It was nice working with you in Virginia on the real estate, and you found us a wonderful agent here.
J. Clarke, Homemaker
Nancy was the one bright spot in our move. She was professional, pleasant, and patient. Above all, she was superb at managing our expectations as sellers of a precious possession in a tight market…She had a creative and workable marketing plan and carried it out.
R. Richmond, Attorney
Nancy Broyhill is professional, thorough, and friendly!
G. Reynolds, A. Corps of Engineers
I want to thank you for handling the sale of our house. I am very appreciative of everything you did for us, and you can count on being my realtor of choice (and recommendation) in the future.
B. Stein, Computer Technologies
Thanks to your very skilled recommendations and your most pleasant approach, the sale of my house could not have been smoother. I am grateful for your contributions.
A.Bouter Economist, Retired
I recommend Nancy Broyhill as a realtor for people moving to the Northern Virginia area and for selling properties around here too. Both my brother and I have used her for the buying & selling of properties the past 20+ years. Her priority is satisfied clients, not just making the sale. ….Nancy has excellent people skills and can effectively deal with people at all levels. J. Wagner. Technology Asst.
Thank you for helping us with the settlement process. It was reassuring to have you there.
T. & C. Thompson, Federal Govt.
It was a pleasure working with you in the sale of my mother's home. You are a true professional.
J. Lindsay, Antique Furnishings
Many thanks for selling my home and all your good advice throughout!
R. Elliott, Attorney
Nancy Broyhill is wonderful. She worked like a dog for us this time!
T. & H. Lydon, Association Mgt. & Nursing Mgt.
Please accept our gratitude and many thanks for a superb job on selling our property and assisting us in acquiring our new house. As you know, we had previously listed our house with a different agency, after a very long and exhausting effort we were not able to sell the house in a presumably good real estate market. Switching to Long & Foster especially with your involvement was very refreshing…Thank you for your diligence and professionalism in representing our interests on this important decision. A Saatlou, Consultant & M. Mohebi,Higher Education
Thank you for your professionalism and your willingness to act on such short notice.
I. King, Political